Our History
Internet Freedom
2016-2019

Maharat has been monitoring Internet Freedom situation in Lebanon and MENA and produced relevant studies including a study on Internet Freedom in Lebanon in 2018. Maharat contributed in influencing the public debate related to Internet Governance by highlighting its Human Rights Dimensions. Maharat represented the civil society in the Multistakeholder Advisory Group (LMAG) that organized the first Lebanon IGF in November 2018 and contributing in shaping a Human Rights sensitive agenda focusing on freedom of expression online, Access to information, privacy and multistakeholderism. In 2019, Maharat's Director Roula Mikhael is the chair of the LMAG.
Digital Media Viability Lab
2016-2019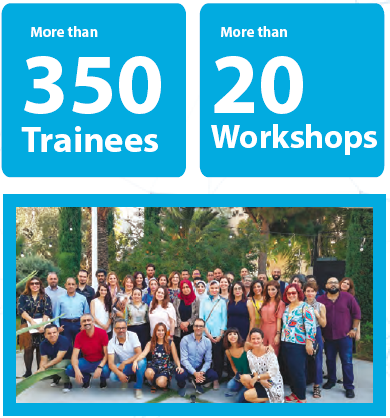 In 2016 Maharat launched its regional initiative "Digital Media Viability Lab", an initiative of Maharat Foundation supported by DW Akademie with a focus on the Middle East and North Africa.The aim of DMVLab is to provide concrete solutions to the problems media institutions are facing in the digital age in terms of viability. This is achieved by supporting innovation to help develop future-ready business models that can create and distribute quality content. DMVLab works on building a core team of media management consultants, conducting in house consultancy for independent digital media platforms, training on quality journalism, conducting studies on media viability issues, reimagining journalism studies and bridging knowledge gap through regional and international conferences.