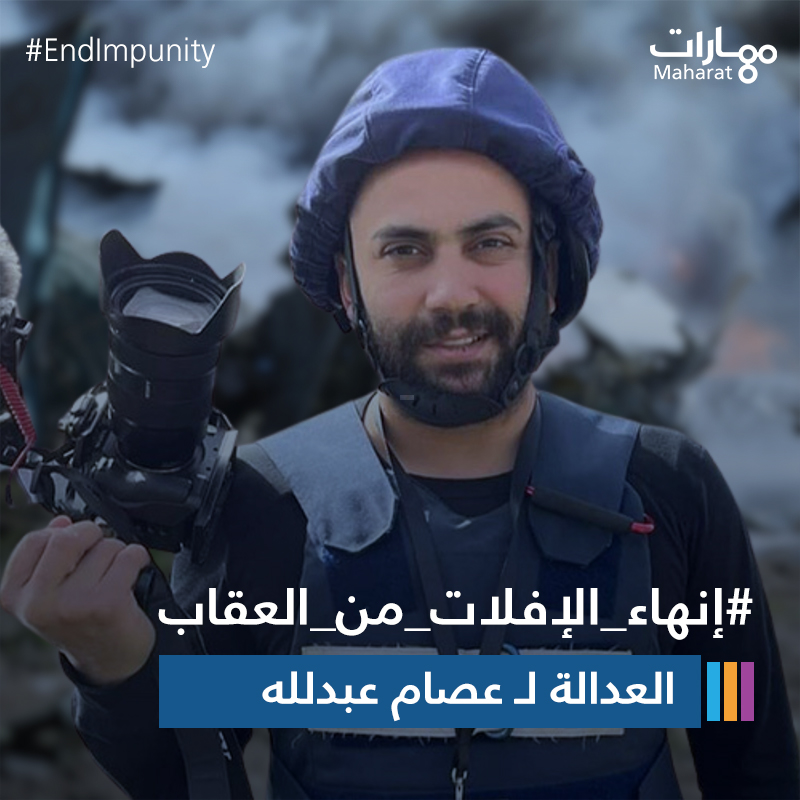 10 years have passed since the proclamation of the International Day to End Impunity for Crimes against Journalists, and 2023 is the deadliest among them
Ten years have passed since the United Nations General Assembly proclaimed November 2 as 'the International Day to End Impunity for Crimes against Journalists' in December 2013. Periodic resolutions have been issued by the Human Rights Council since Resolution 33/2 in September 2016 concerning the safety of journalists, urging countries to protect them and ensure a secure environment. Numerous international treaties aimed at safeguarding and protecting journalists during conflicts and wars, but the outcome has been a continued rise of impunity and the inability of local and international authorities to hold the killers of journalists accountable.
This year's commemoration is different from all previous years, as more than 30 journalists were killed in less than a month in Israeli airstrikes in Gaza and Lebanon. The number is not steady and is increasing every day with the ongoing Israeli bombardment. The first two weeks since October 7 have been the deadliest for journalists in the 21st century, as unanimously agreed upon by all human rights and international organizations.
Issam Abdallah, a Lebanese journalist, was among those killed by Israeli airstrikes in southern Lebanon. These journalists were deliberately targeted, not caught in crossfire, and there is no room for suspicion, as they were all journalists wearing waistcoats marked "press", and their vehicles were similarly marked. They were not hiding; it was clear that they were journalists. This is the summary of an investigation conducted by Reporters Without Borders.
"The international community must seriously work on implementing treaties, resolutions, and commitments that protect journalists, while also holding their attackers and killers accountable. Otherwise, we may witness the legitimization of journalist killings and the suppression of what the UN Secretary-General referred to as collective punishment for the Palestinian people".

Maharat Foundation