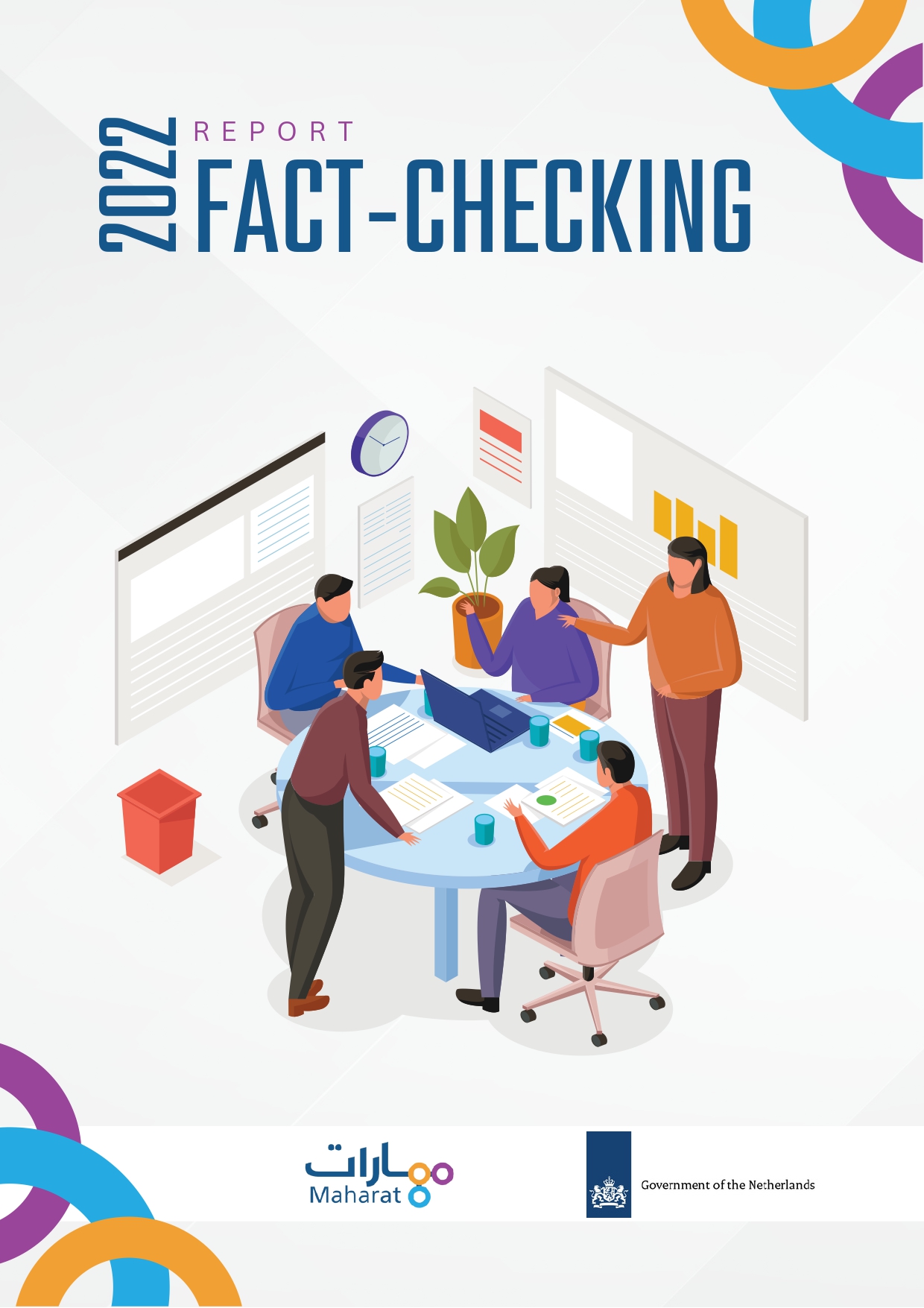 Fact-Checking Report 2022
In the aftermath of the Lebanese legislative elections of 2022, Maharat-news continued to fact-check rumors and information circulating on social media and most notably statements emanating from political actors. The post-election era saw a lot of information spread about the degradation of many infrastructure sectors, including the energy and telecommunications sectors, which were severely hit by Lebanon's unprecedented economic crisis.
The negotiations over the demarcation of the maritime border between Israel and Lebanon also dominated public debate as decision-makers attempted to politicize this matter in order to mislead the public and advance their own political agenda.
In addition, it is worth noting that an important number of fact checks during the post-election period tackled constitutionality and legislation issues as an important number of political statements in this regard were erroneous and exhibited a lack of legal knowledge in addition to a disregard for the rule of law.
During the post-election period ranging from June 2022 until November 2022, Maharat-news produced 32 fact checks covering a wide range of topics including constitutionality and legislation, members of Parliament from the Forces of Change, energy, telecommunications, refugees as well as the economic situation in Lebanon.
The majority of articles produced in the aftermath of the elections covered the topic of constitutionality and legislation as well as energy-related subjects. Indeed, 11 articles were written about each of those 2 subjects. Additionally, 3 articles focused respectively on the economic topic and the telecommunications topic. Finally, 2 articles centered around refugees and 2 others aimed to spread disinformation against members of Parliament who support change.
To check the report: