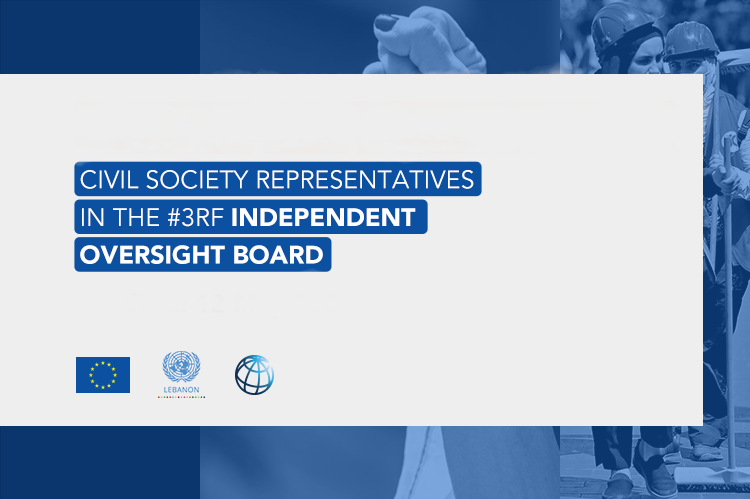 Maharat appointed as a member of the Independent Oversight Board of the 3RF
Maharat Foundation has been appointed to the Independent Oversight Board of the Reform, Recovery and Reconstruction Framework (3RF), represented by its Executive Director Roula Mikhael.
The IOB serves as an independent mechanism to provide oversight on implementation and financing of the 3RF and to hold stakeholders, including government, development partners, and implementing organizations, accountable for overall progress.
The 3RF was launched by the European Union (EU), the United Nations (UN) and the World Bank Group (WBG) in December 2020. It provides a costed, prioritized plan of key actions across sectors following the tragic explosion of August 4, 2020.