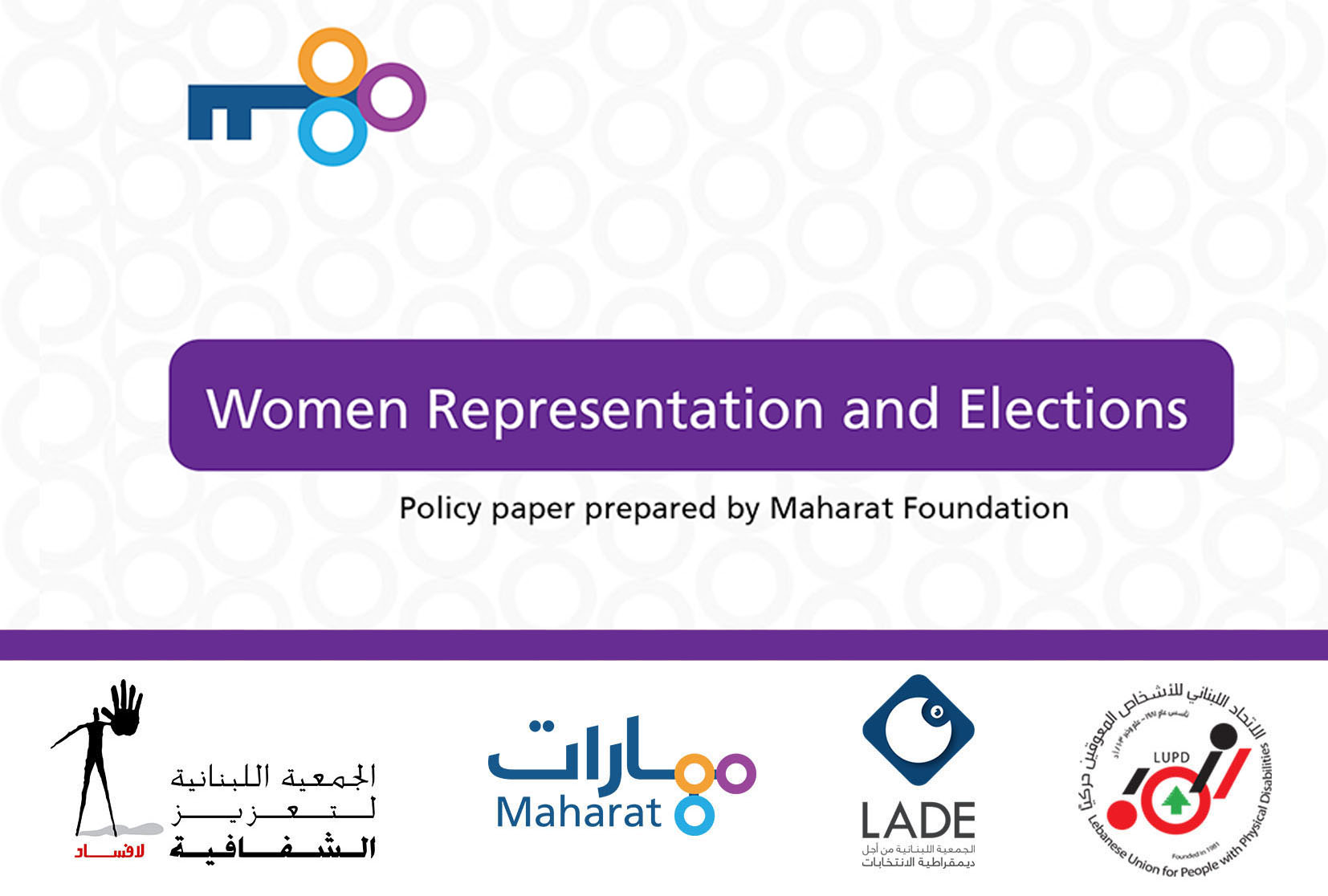 Women Representation and Elections
This paper comes as a summary of the monitoring, conducted by Maharat Foundation, of the Media during the Electoral Campaigns from a Gender Perspective, especially the part related to women's appearance in the media during Lebanon's previous legislative and municipalities elections, through the different media platforms and outlets.
This paper presents ways to contemplate media and gender dynamics before and during the elections, especially in a society where women are still marginalized.
This paper will also cover activities the foundation carried out in line with the electoral coverage, especially the part related to media and electoral advertising, which constitutes an essential aspect of the electoral law and electoral education to ensure fair, transparent, inclusive and democratic elections.
This paper aims to interpret the findings and suggests recommendations to enhance women's representation during the elections, through better media access, and raise citizen awareness regarding gender differences in elections, which can be used as guidance for the 2022 elections and beyond.
To check the policy paper in the English version:
Women Representation and Elections
To check the policy paper in the Arabic version: