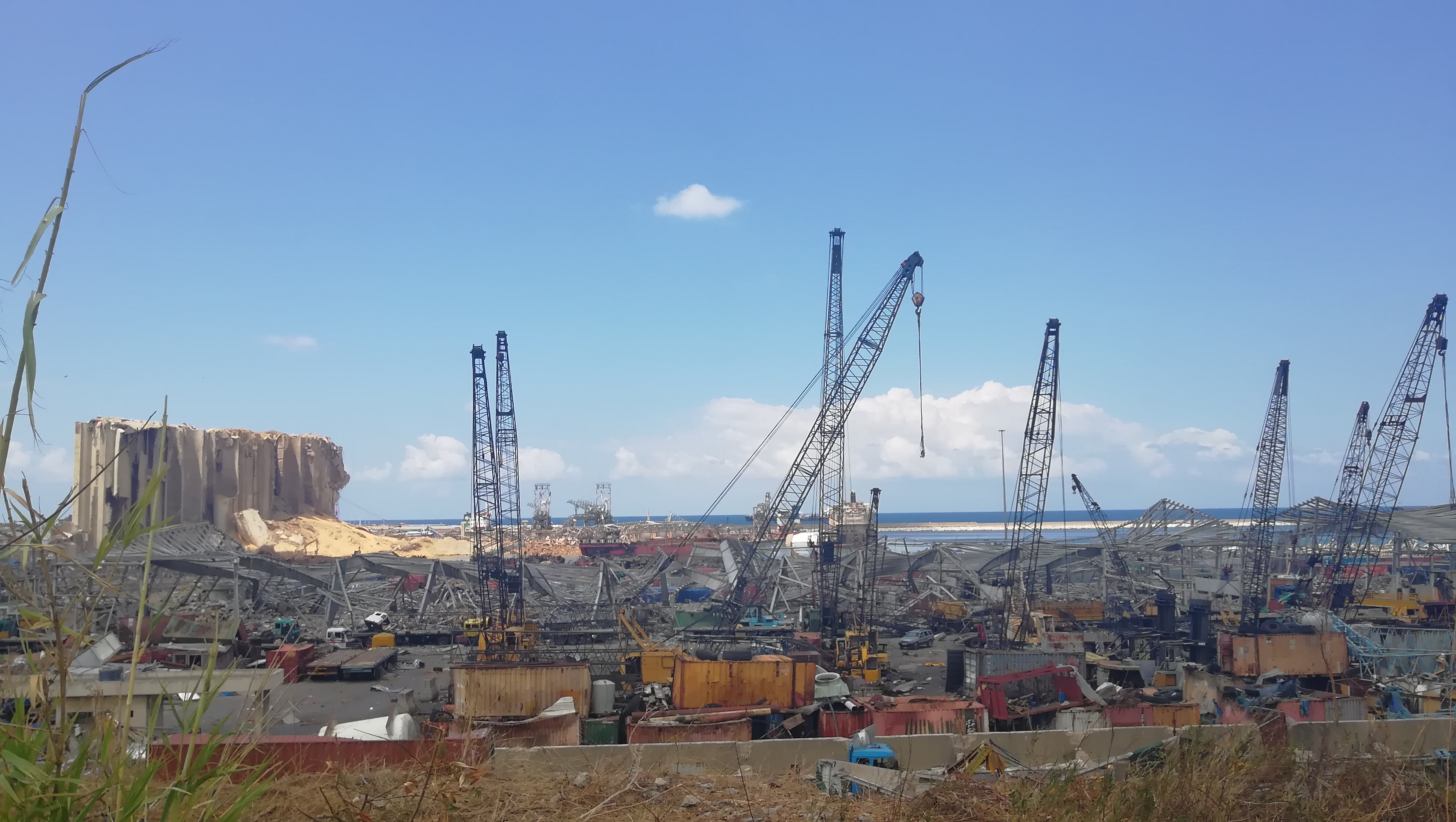 Letter from Maharat to the UN High Commissioner for Human Rights following Beirut Explosion
After the explosion of Ammonium Nitrate that had been long stored at the port of Beirut on August 4, 2020, that led to a catastrophe across the city and its suburbs. Massive destruction hit the capital, over 180 persons were killed, 6000 were injured, dozens went missing and thousands of citizens were rendered homeless; and on the sidelines of the 45th session of the Human Rights Council, Maharat Foundation addressed the United Nations High Commissioner for Human Rights, Ms. Michelle Bachelet, concerning serious violations of public freedoms and access to information. The letter explains the main violations on 4 levels:
First: The Right to Information and Protection of Journalists

Second: The Right to Information and Protection of Journalists

Third: The Right to Peaceful Protest and Expression, as well as Protection of Protesters from Excessive use of Power, Rubber Balls and Live Ammunition

Fourth: The Right to Independent and Indiscriminate Investigations that Guarantee Prosecution of All those Responsible for the Explosion, Effective Remedies and Punishment
The letter concluded the following recommendations:
- Urging the government to set out a contingency and rescue plan, as well as to launch an effective and transparent communication mechanism that guarantees indiscriminate access to information and aids.
- Calling upon Lebanese authorities to inform the people on all health and environmental risks arising from the chemical explosion, in addition to pollutants emitted into the air, water and soil; Informing the people on the fate of imported foods and consumable goods that have been exposed to several factors due to the explosion, such as high temperature and pollutants, which makes them unfit for human consumption.
- Calling upon Lebanese authorities to conduct transparent investigations into the case of media and protestors assaults during the 8th of August movement and the protests that followed, which involved excessive use of force, live ammunition to oppress protesters and rubber balls from a close distance, causing severe injuries in vital body organs, eyes, face and chest.
- Pressuring Lebanese authorities to listen to human rights organizations and people's demands on conducting an international investigation that would provide remedies for the victims, serve justice and prevent impunity, against the backdrop of a weak legal and political system that prevents local judges from leading a comprehensive investigation.
- Urging the Lebanese legislative power to make legislative and constitutional reforms that would enable transparency, accountability, justice, and effective remedies for all those affected, all while preventing impunity of those responsible.
To read the full letter: Letter from Maharat Foundation to the United Nations High Commissioner for Human Rights, Ms. Michelle Bachelet, on serious violations of public freedoms and access to information following the Beirut explosion on August 4, 2020