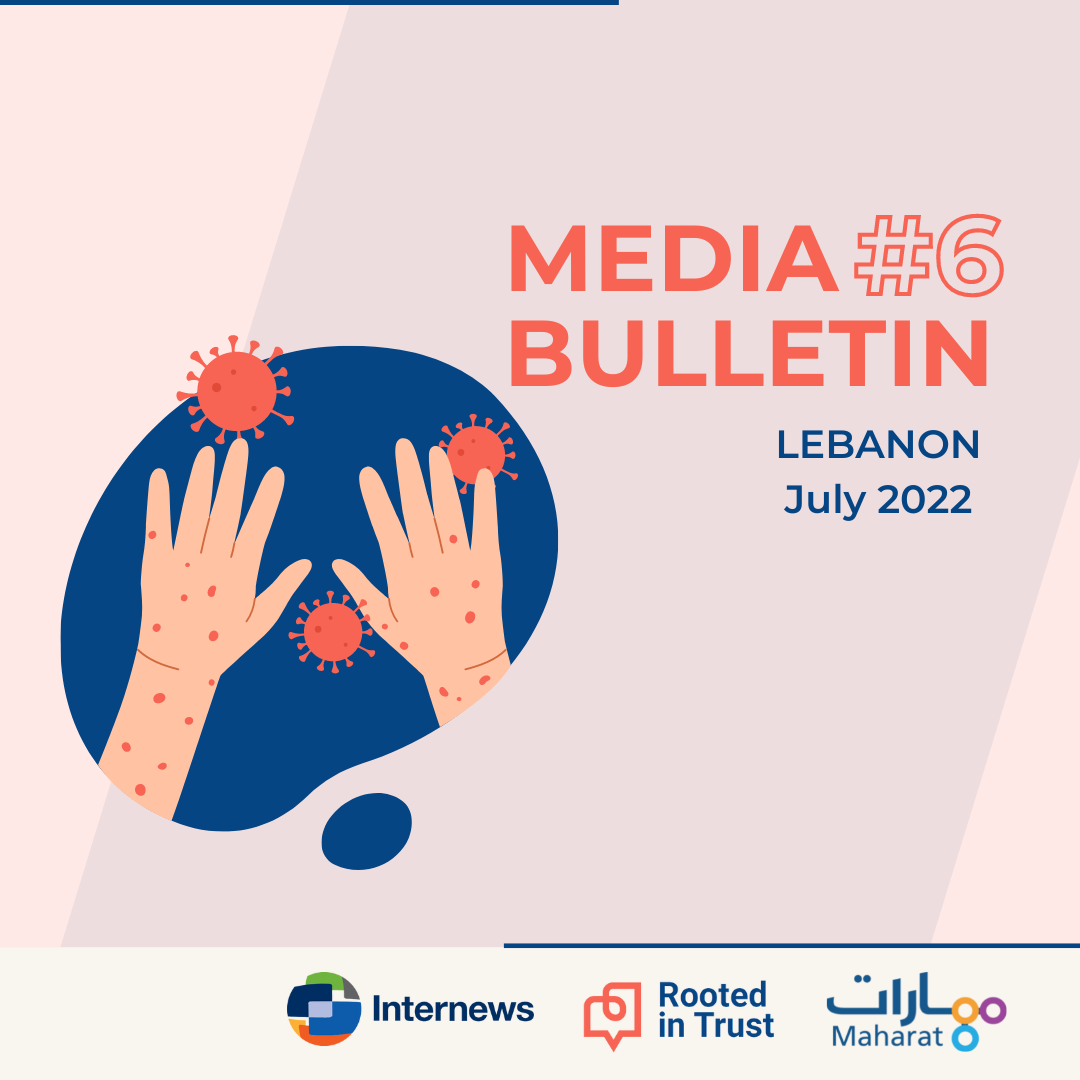 Rumor Bulletin #6
Maharat has prepared this media bulletin for the sixth time in a row, in cooperation with Internews as part of the Rooted in Trust 2.0 project.
Maharat's team of social media monitors continues to collect rumors linked to COVID-19 on various Lebanese platforms.
These rumor trends are then analyzed and fact-checked by the Maharat News team.
The bulletin also includes tips for journalists and media principles for more professional coverage.
To check the Rumor Bulletin in English:
To check the Rumor Bulletin in Arabic: