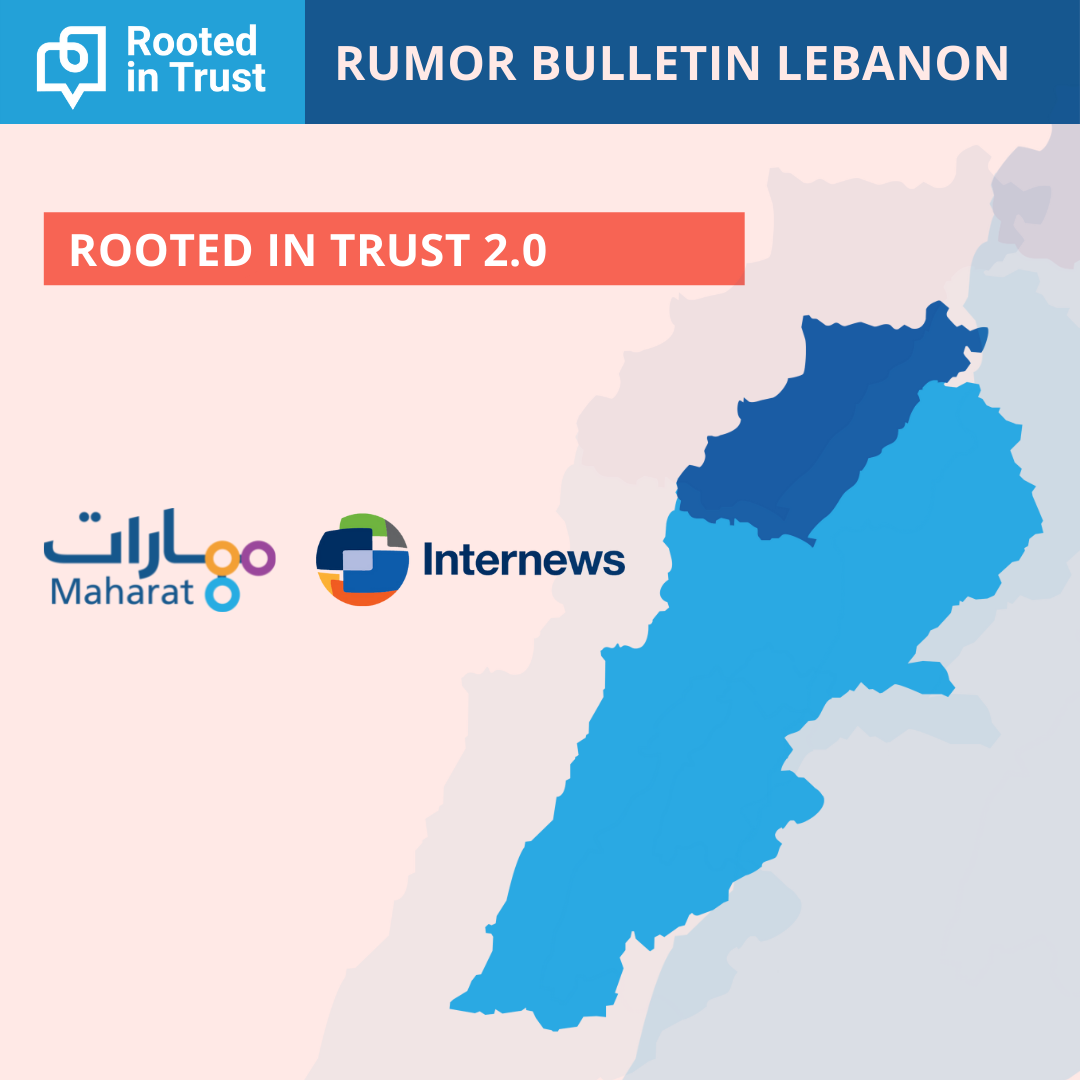 Rumor Bulletin Lebanon #1
Maharat has prepared this media bulletin in cooperation with Internews as part of the Rooted in Trust 2.0 project.
Maharat's team of social media monitors continues to collect rumors linked to COVID-19 on various Lebanese platforms.
These rumor trends are then analyzed and fact-checked by the Maharat News team.
To check the Rumor Bulletin in English:
Rumor Bulletin Lebanon #1 - EN
To check the Rumor Bulletin in Arabic:
Rumor Bulletin Lebanon #1 - AR