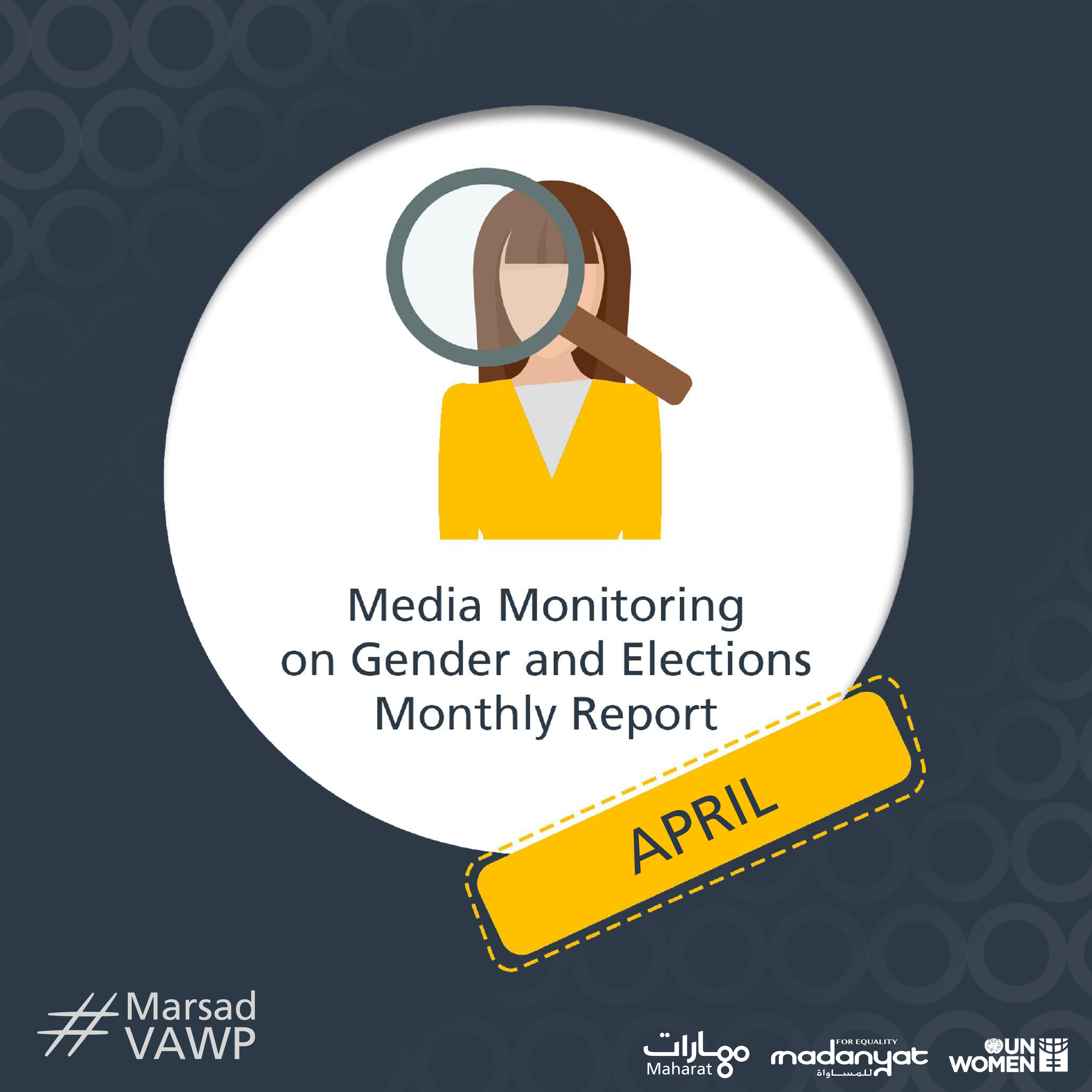 Media Monitoring on Gender and Elections - April Report
Maharat Foundation, Madanyat Association and UN Women are partnering to monitor how gender is being addressed by the media in relation to Lebanon's 2022 electoral process, including measuring the presence, portrayal, and representation of female candidates by the media. This falls under the broader work of all three organisations to promote gender equality in Lebanon. The focus of the elections media monitoring is on TV and social media.
The Twitter and Facebook accounts of 102 female candidates were monitored during the time period, April 1 and April 30, 2022. Of the 39,371 comments responding to 2,710 posts by the 102 candidates, a total of 831 comments are characterized as gender-based violence. In April, this represented 2% of all comments left on the social media accounts of the 102 female candidates.
To check the report:
Media Monitoring on Gender and Elections April Report - Brief