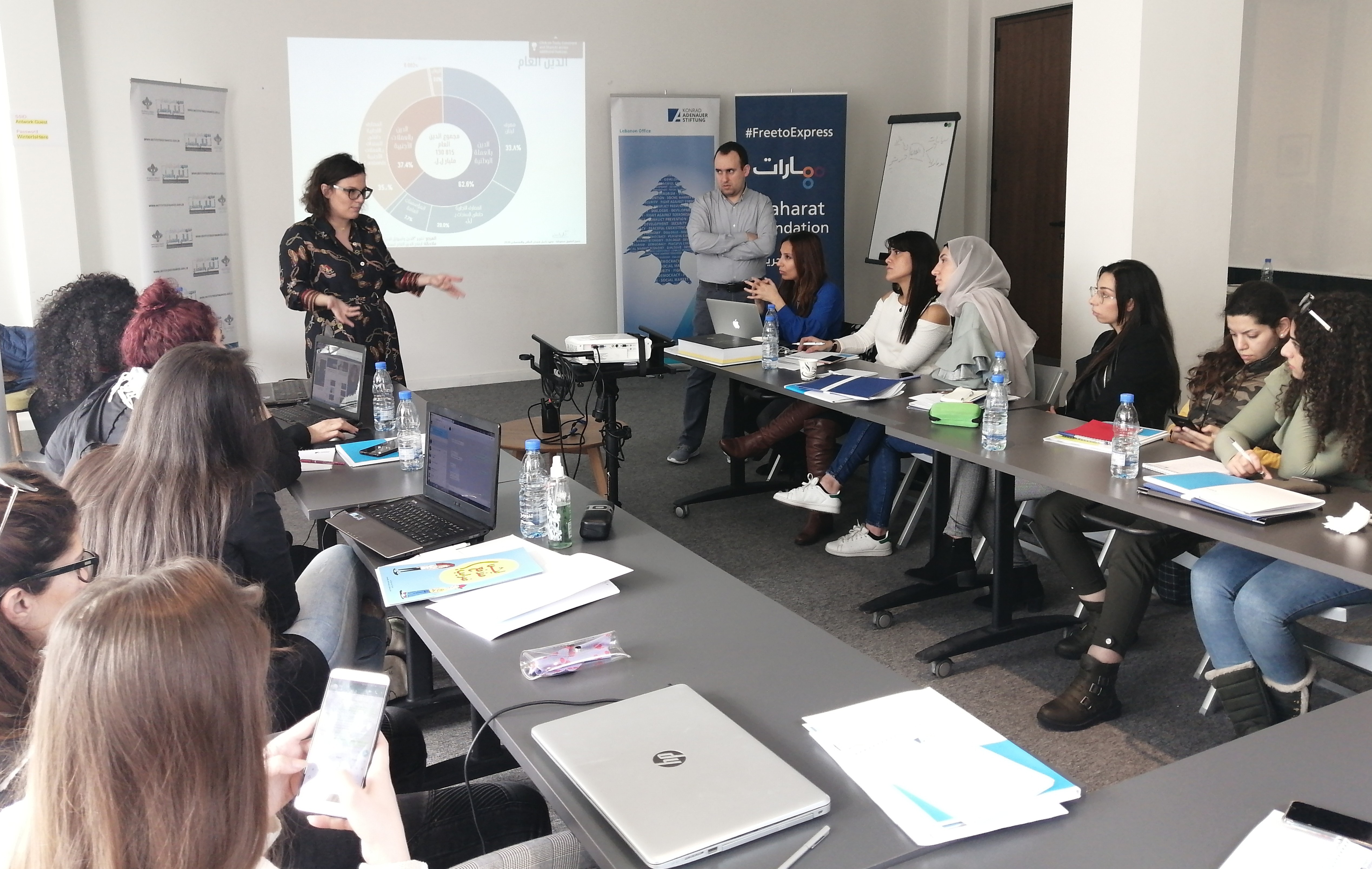 Training on Economic Journalism
Maharat organized a two weeks training program on economic journalism with the aim of promoting professional skills and improving the performance of journalists in covering issues related to economy. This program was organized in collaboration with Konrad Adenauer and the Natural resource Governance Institute at Antwork-Hamra. 15 journalists from different media institutions participated in the training that was launched based on the current economic situation in Lebanon that is in need for qualified and skilled journalists that can effectively report about economic issues.
The training tackled important issues such as: understanding the media scene in relevance to covering issues related to economy, the Lebanese economic system and effect of monetary policies, international support programs, national budget, right to access information, fighting corruption, banking system, electricity sector and renewable energy, good governance of oil and gas sector, communication sector, and right to access information law.