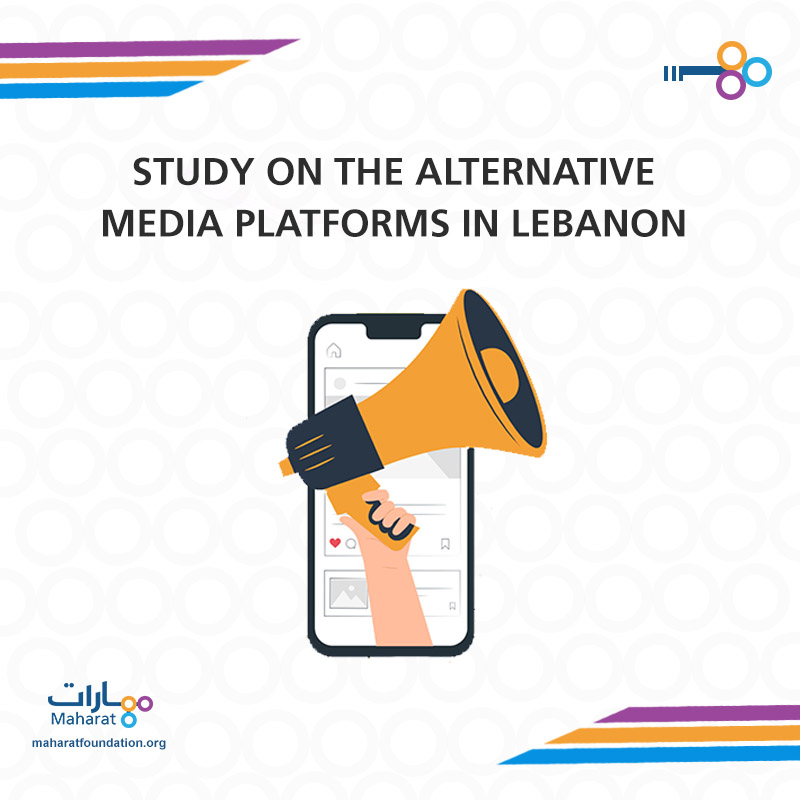 STUDY ON THE ALTERNATIVE MEDIA PLATFORMS IN LEBANON
This study is jointly implemented by the Arab Resource Center for Popular Arts (ARCPA/ Al-JANA), Maharat Foundation, and DW Akademie.
It aims at giving an overview of media platforms/ citizen media platforms in Lebanon producing quality public interest journalism in print, radio, television, or digital formats. It encompasses profiling information about various existing alternative media platforms and provides information on user interaction, including information on which media/ citizen media people are using and why, how are people using the media platforms, and what people's information needs are. Concurrently, the study works to identify alternative media platform pressing needs and challenges faced.
The study recommends supporting alternative media platforms to formalize and fundraise their operations, secure legal advice, train interested alternative media platforms on video journalism and other technology-based tools and on the production of interactive material, and to build the marketing capacities of alternative media platforms.