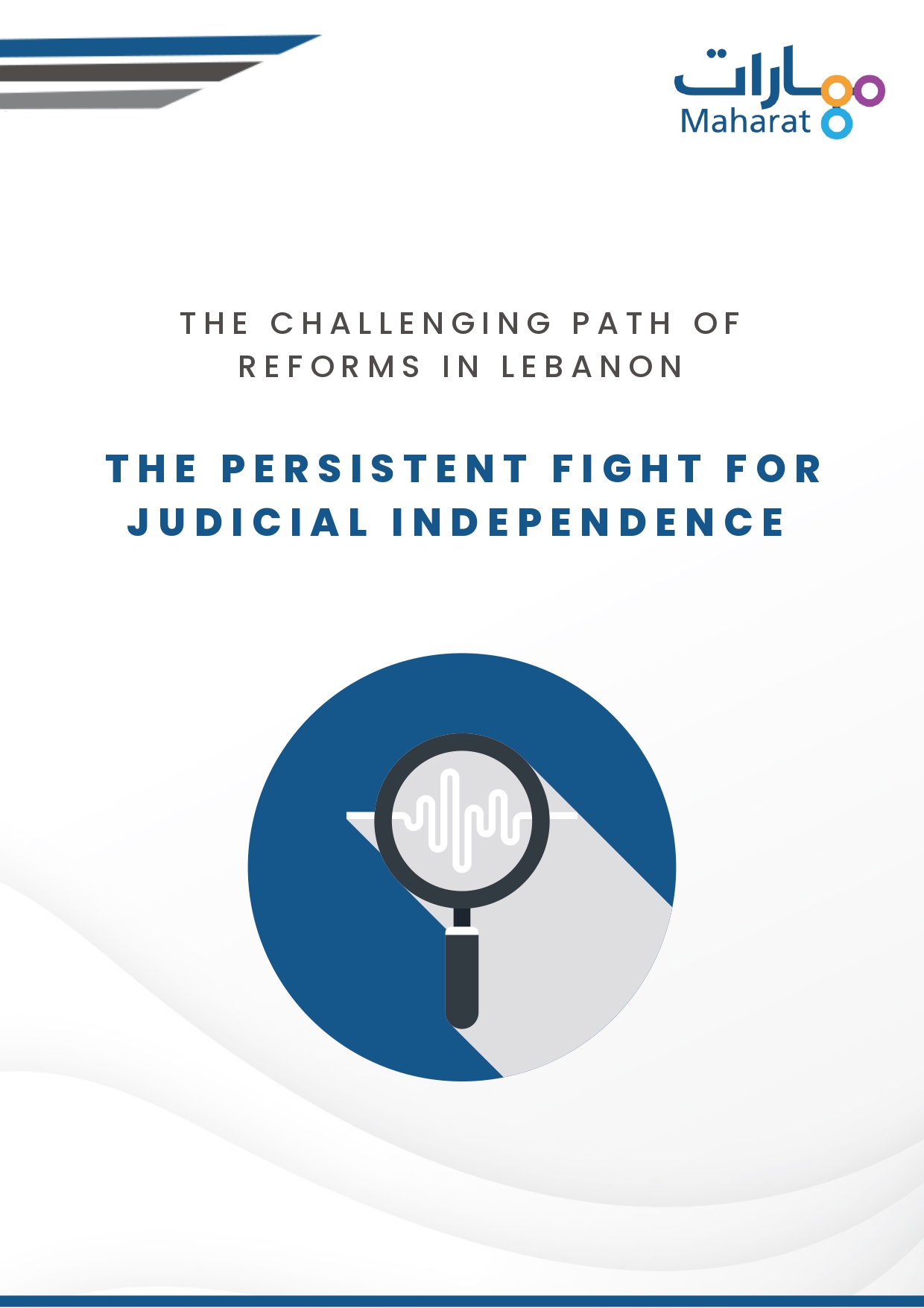 The Persistent Fight For Judicial Independence
This report is part of a series of reports produced by Maharat Foundation to track the progress of reforms highlighted in the Lebanon REFORM, RECOVERY AND RECONSTRUCTION FRAMEWORK (3RF) which is part of a comprehensive response to the massive explosion on the Port of Beirut on August 4, 2020, launched by the European Union (EU), the United Nations (UN) and the World Bank Group (WBG).
The unprecedented crisis in Lebanon has significantly intensified the already substantial difficulties that the country's judicial institutions were facing. This has resulted in a notable impact on their efficiency, transparency, and accessibility. Moreover, the obstructions of justice resulting from political interference such as in the Beirut port investigation have further underscored the urgency to enact laws safeguarding the independence and accountability of the Lebanese judiciary.
This report sheds light on the obstacles to the enactment of laws guaranteeing the independence of the judicial and administrative judiciaries in accordance with the Venice Commission's recommendations and international standards. It also examines legislative attempts to put in place necessary reforms within the overarching legal framework, which bear a direct influence on the independence of the judiciary.
Furthermore, this report emphasizes the role of the 3RF Justice Working Group as a platform for comprehensive policy discussions and dialogue, bringing together various stakeholders, with the view of supporting authorities in the development and implementation of a uniform approach to the reform of the justice sector.
Check the report out: