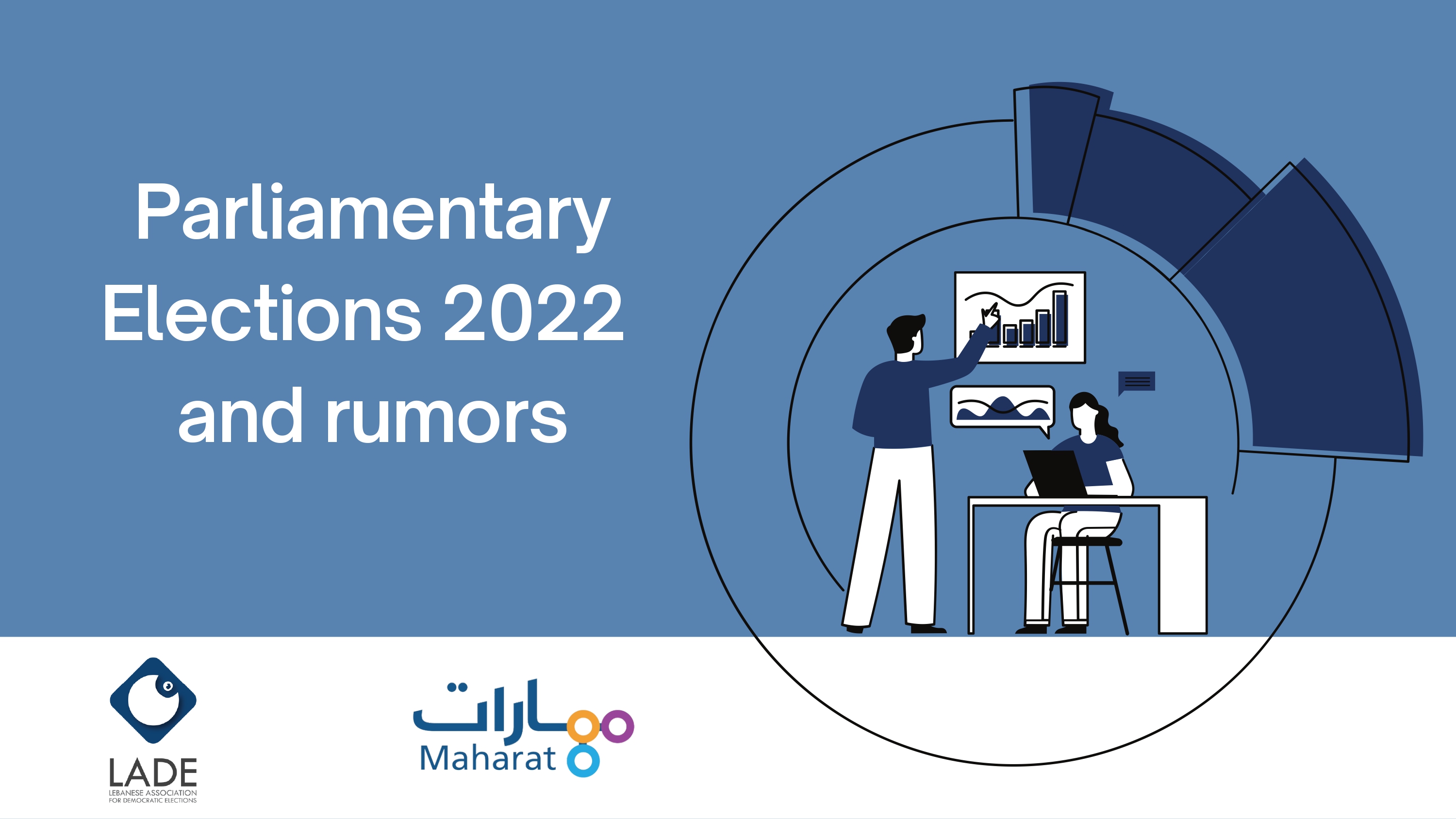 Parliamentary Elections 2022 and Rumors
People circulated rumors as facts, depending on their political positions and the electoral atmosphere. If you agree with their political opinion, they quickly publish it on private and social networking sites without verifying its credibility. The approaching date of the parliamentary elections has undoubtedly led to an increase in the level of this false or misleading news in light of the difficult political and social environment that the Lebanese currently live in.

Within the framework of the "SHARAKA" project carried out by Maharat Foundation and the Lebanese Association for Democratic Elections (LADE) with the support of the Dutch Embassy, it aims to monitor the democracy of the electoral process through observers spread over the Lebanese territories from the North to the South to Bekaa, Mount Lebanon and Beirut. Maharat, in cooperation with the observers, collects rumors, political statements and false and misleading news in all Lebanese regions and works on analyzing these data and news circulating in the local communities. Then the fact checking team at "Maharat News" verifies the veracity of these rumors to re-publish the inspected information. This first report covers the time period from March 10, 2022 to March 31, 2022.
To check the full report:
Parliamentary Elections 2022 and Rumors
To check the summary in English version:
Parliamentary Elections 2022 and Rumors - Summary EN
To check the summary in Arabic version:
Parliamentary Elections 2022 and Rumors - Summary ARA