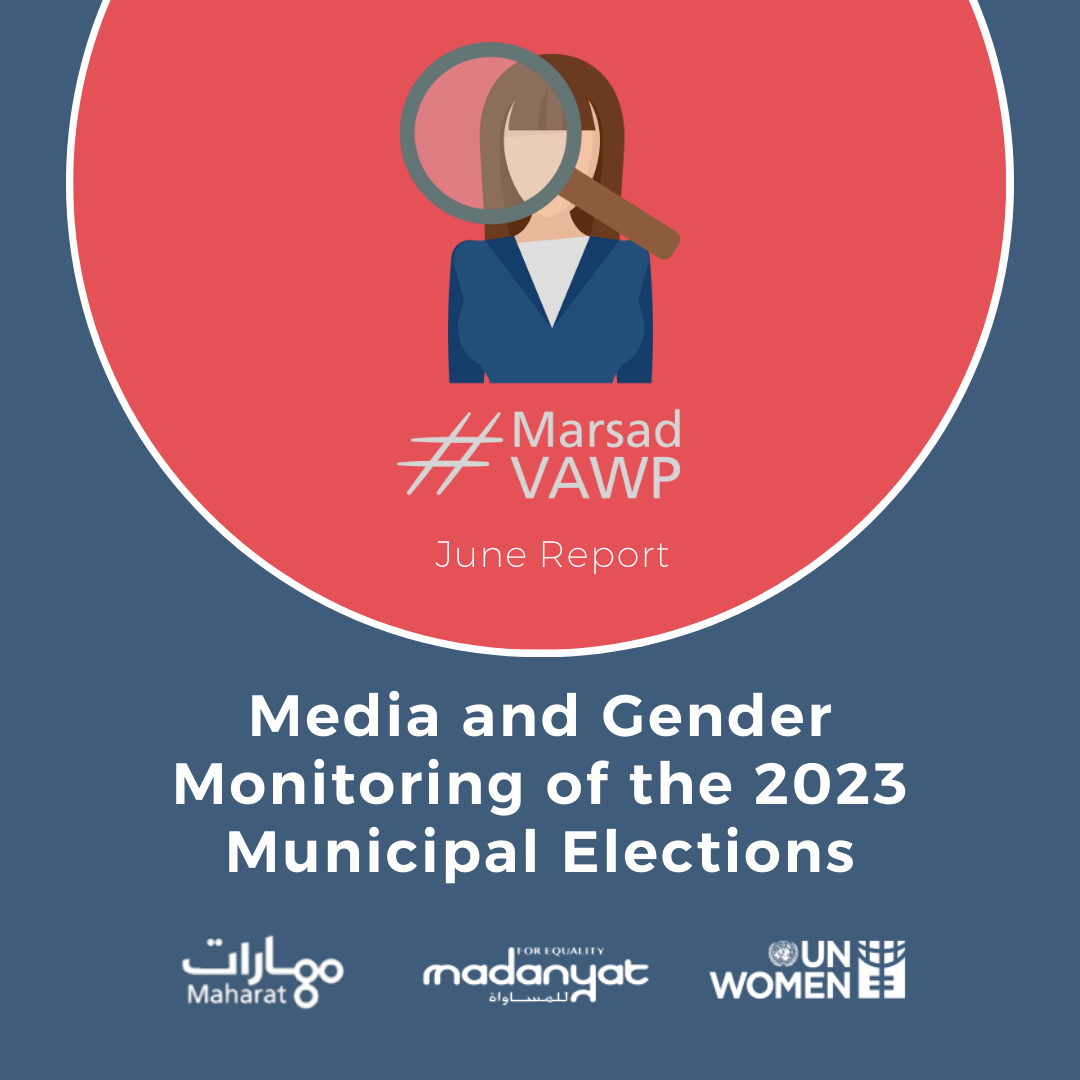 Media And Gender Monitoring Of The 2023 Municipal Elections - June Report (Sample: Municipal Members)
This is the fourth report undertaken by Maharat and Madanyat in partnership with UN Women, to monitor and document violence against women in politics (VAWP).
In June 2023, 36 members from various municipalities across Lebanon participated in a survey comprising 20 questions. Among them, eight members also took part in a listening group discussion, while an additional 4 members were engaged through direct interviews.

The study material aims to assess violence against women reaching decision-making positions within municipalities.
Check out the report:
Media And Gender Monitoring Of The 2023 Municipal Elections - June Report (Sample: Municipal Members)