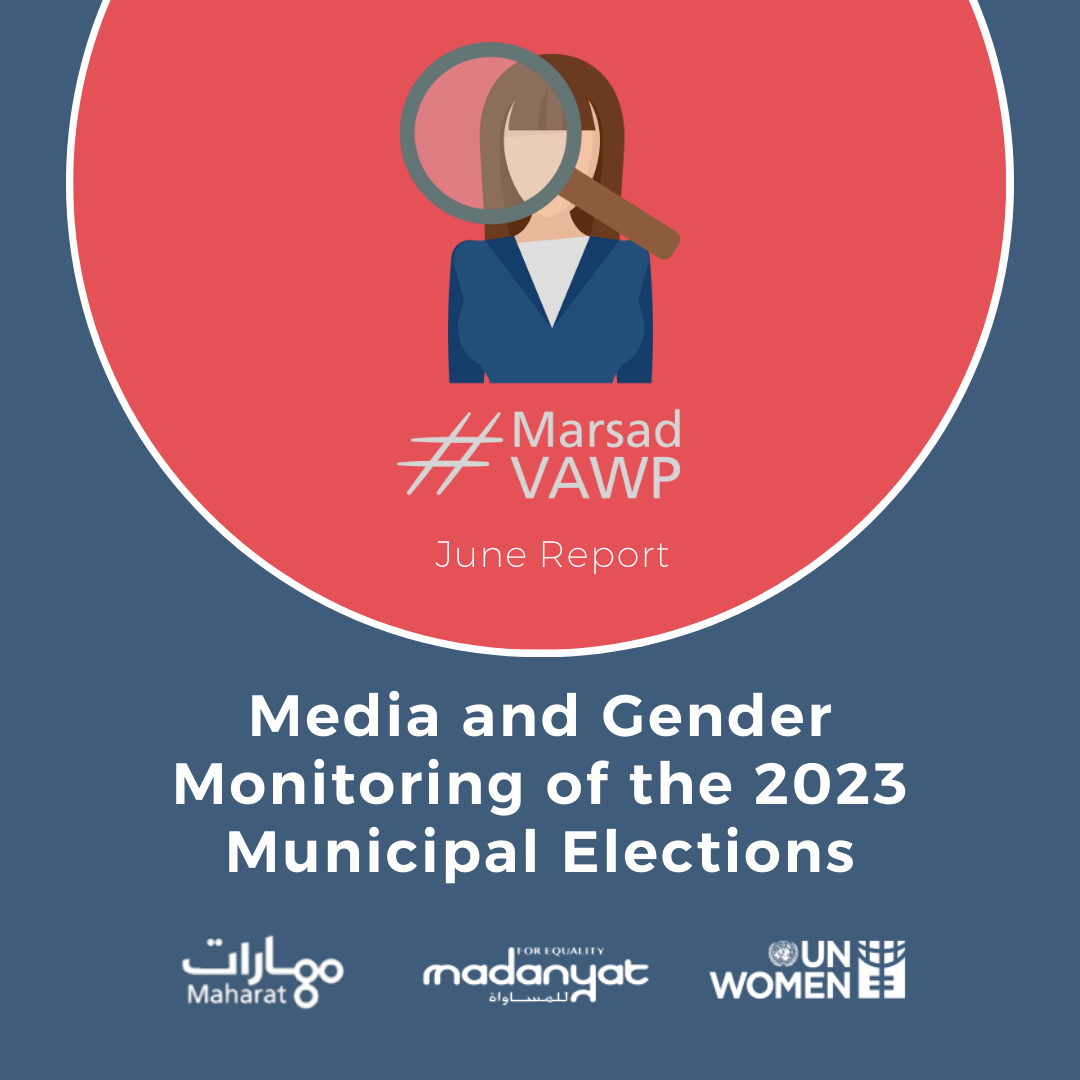 Media And Gender Monitoring Of The 2023 Municipal Elections - June Report (Sample: Journalists)
This is the third report undertaken by Maharat and Madanyat in partnership with UN Women, to monitor and document violence against women in politics (VAWP). In June 2023, 44 journalists working in various Lebanese media institutions, including freelance journalists responded to a survey consisting of 13 questions. 65.9% of the respondents were women while 34.1% were men.
The survey aimed to assess the understanding of Lebanese journalists regarding gender-based violence directed at women activists in the public realm, in addition to the adherence of media coverage in Lebanon to gender-sensitive reporting standards.
Furthermore, a roundtable was attended by 18 journalists, during which the survey results were presented, and recommendations were drawn regarding media coverage of violence against women in politics and the consideration of gender balance in media work.
Check out the report:
Media And Gender Monitoring Of The 2023 Municipal Elections - June Report (Sample: Journalists)