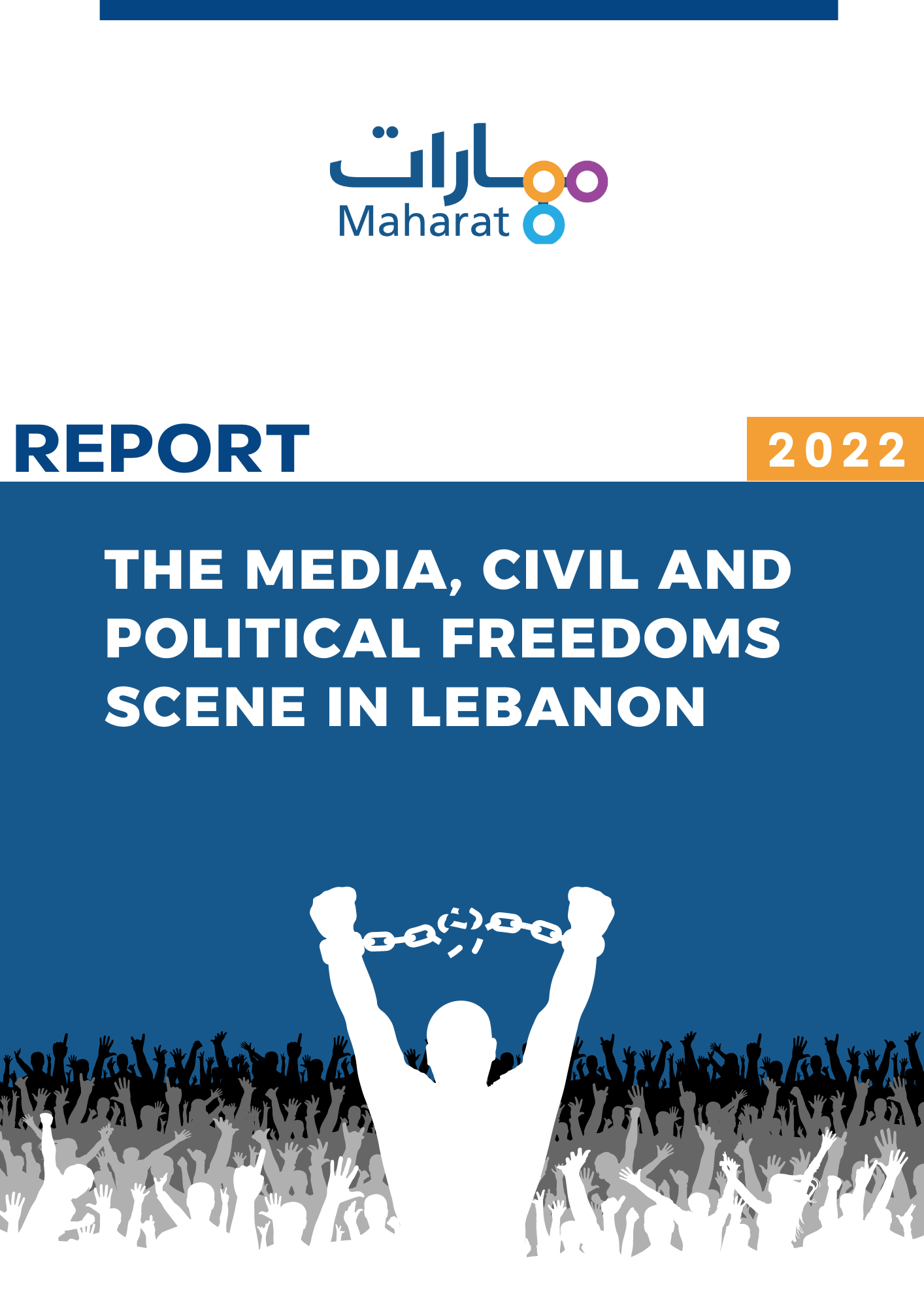 The Media, Civil and Political Freedoms Scene in Lebanon
The year of 2022 in Lebanon witnessed a number of events, positions, and developments that took place in terms of civil and political media freedoms.
The journalism practices, freedom of speech, expression of opinion, and digital publishing still faces legal and realistic challenges with the phenomenon of impunity within the violations against journalists, activists, and media professionals.
The period of the parliamentary elections that took place on May 15, 2022 also witnessed threats to the practices of civil and political freedoms, specifically the right to run for elections and vote. The phenomenon of digital violence against women candidates, who faced political, social, economic and legal challenges hindered their effective participation and representation in the parliamentary symposium.
Independent deputies were also subjected to a campaign of infidelity and blasphemy from religious figures due to their propositions in introducing the optional civil marriage legislation that promotes civil liberties and equality between the Lebanese. Adding to that the continued oppression of democracy and freedom of parliamentary action due to the domination of the main traditional political power.
Journalists work in Lebanon in an insecure social, political and professional environment, and the exercise of freedom of expression is still met with treacherous rhetoric, death threats and bloodshed.
In addition, Journalists faces difficulties within their professional work in light of the economic crises and the absence of social and health insurances, which pushed many to leave, searching for job opportunities outside of Lebanon.
The communications and Internet environment in Lebanon continues to threaten the work of vital public and private bodies, as well as individual and commercial institutions, and constitutes of an unstable, yet encouraging and/or attractive environment for investment within the digital knowledge and communication technology sector in Lebanon.
To check out the report: