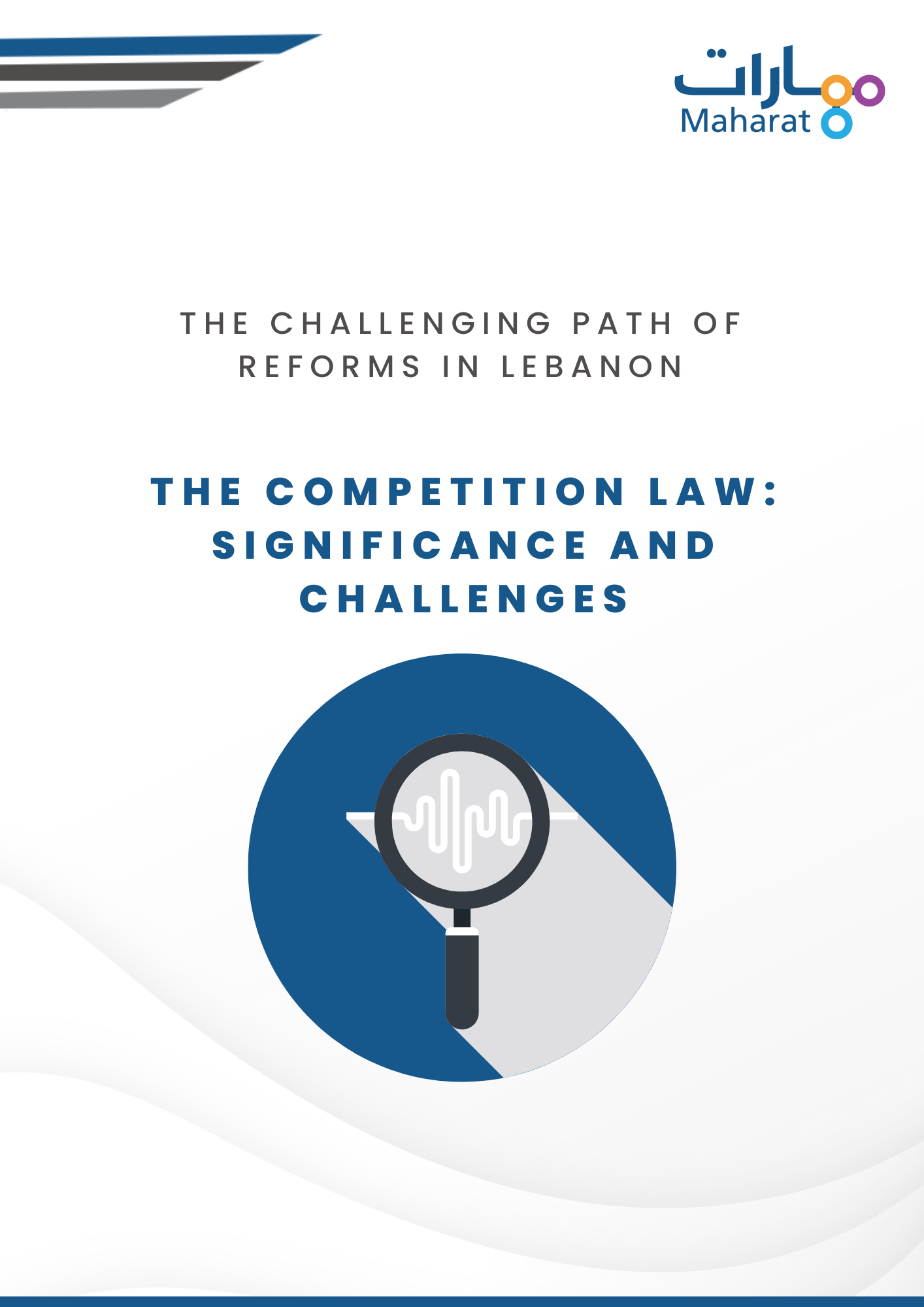 The Competition Law: Significance and Challenges
This report is part of a series of reports produced by Maharat Foundation to track the progress of reforms highlighted in the Lebanon Reform, Recovery and Reconstruction Framework (3RF) which is part of a comprehensive response to the massive explosion on the Port of Beirut on August 4, 2020, launched by the European Union (EU), the United Nations (UN) and the World Bank Group (WBG).
The report highlights the enactment of the Competition Law as a significant step toward economic recovery by promoting fair competition.
However, challenges persist in terms of implementation and institutionalization to fully realize the benefits of the law as the National Competition Authority is yet to be established. Additionally, the report sheds light on the existence of loopholes in the Competition Law that could hinder the intended objective of the law.
Check it out: